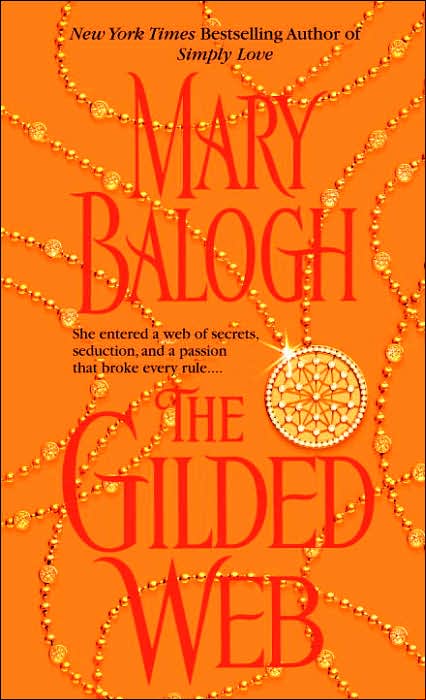 This book itself was so-so, which is pretty remarkable for Mary Balogh, who in my opinion is the best Regency romance writer. But it's a reprint, originally written almost 20 years ago, I think, so it's understandable.
The hero and heroine are Edmund and Alexandra, who through no fault of their own find themselves in a compromising situation. And being the consumate gentleman, Edmund proposes to Alexandra, and she eventually accepts even though she doesn't particularly want to marry him. The rest of the book focuses on them getting to know each other, and particularly how Alexandra comes into herself as a person.
I wasn't too fond of Alexandra as the book progressed. I thought she was naive and self-absorbed, but I think Balogh intended for her to be that way, because her epitome is really what ends up as the climax of the story. It feels natural and genuine, and tugged at my heartstrings a bit. Edmund is, basically, absolutely perfect and flawless as a romantic hero. He's impossible not to like.
But what
really
got me interested were the subplots from this book that lead into the other two books in the series. Edmund has younger twin siblings, Dominic and Madeline, who will be the characters in the second and third books, respectively. In
The Gilded Web
they are only twenty-two, and a little flighty and immature (both of them). I can tell that Balogh is going to do some great character development with them because at the end of
The Gilded Web
Dominic is going off to fight in the Napoleonic wars (which should make him grow up fast). But enough about Dominic, the real intrigue is in Madeline's story. She and Alexandra's brother James do not get off on the right feet, mostly because of James's inner demons that he for some reason projects onto Madeline. At the end of
The Gilded Web
James leaves for destinations unknown after some great scenes between them. I am so hooked! I can't wait to read their story, but it won't be republished until January 2008!!! Maybe I will have to do some snooping around to see if I can locate an old issue somewhere.
Lindsey's Grade
: B+