I'm not particularly a fan of Stephanie Laurens's books. Before this summer I had only read two of her books and neither one of them appealed to me. But Shannon must like something about her because she gave me three Laurens books recently: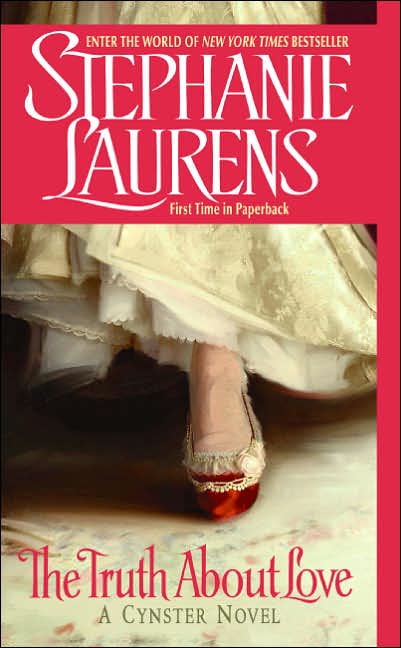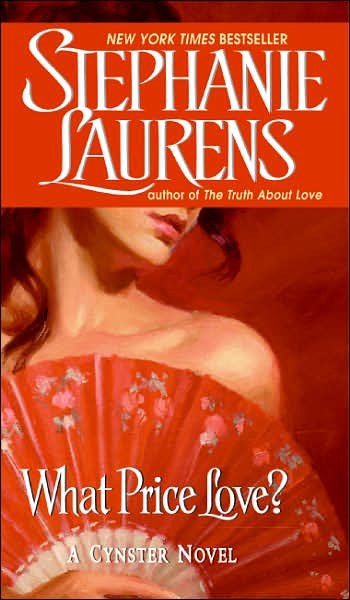 The Truth About Love
was just way too slow-paced for me.
Everything
moved at a snail's pace—the romance, the mystery, the day-to-day activities of the characters. I was bored to tears—because of that and because Jacqueline, the heroine, was so dull! I understand the reason Laurens characterized her the way she did, and it made sense, but it did not make for an entertaining read.
Lindsey's Grade
: C
What Price Love
was an improvement over
The Truth About Love
in the sense that I was able to stay interested in the romance portion of the book. But the mystery was completely uninteresting to me and so I skipped over all of that. But again I was frustrated with the heroine because she constantly thrwarted the hero's attempts to make mention of marriage, even though they were well suited in all respects. I'm
sooo
tired of the cliched "I won't accept your proposal because I think you're doing it about of duty, not love" plot in romance novels. IT IS OVERDONE AND COMPLETELY UNORIGINAL!
Lindsey's Grade
: C+
To Distraction
was such a relief after the previous two books! Finally I understood why Laurens is a bestselling author! I cared about the characters, cared about the mystery, and completely bought the way the book unfolded. And I was DELIGHTED to see that she didn't go for the cliched ending here. The heroine did exactly what I thought she should do at every point in the book, something that is very rare. And I particularly liked the way that the hero's true character was revealed to the reader. I felt like we learned about Deverell (the hero) the way Pheobe (the heroine) learned about him. At first he appeared selfish and arrogant, but as we got to know him more he turned into the perfect romantic hero. Such a treat. Also, there was one line that the hero thought that actually made me say "Aww" to myself. I liked that.
Lindsey's Grade
: A-