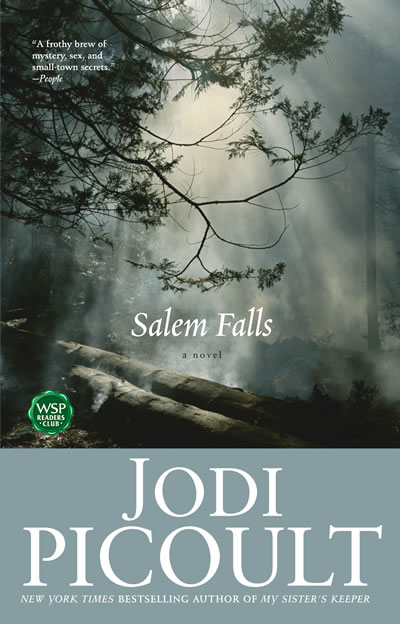 Well, I turned in my 25-page paper this morning. You might be able to tell from my posts that I've read four books since Tuesday. It's safe to say that reading is a stress reliever for me.
I am also happy to report that I finished a Jodi Picoult book without crying once! Hooray! It's not that
Salem Falls
is not as emotional as
My Sister's Keeper
or
The Pact
(okay, it's not), but I got more mad than I ever did sad. The book centers around a former high school teacher who is just released from jail after serving eight months for sexual assault, supposedly against one of his former students. He maintains that he is innocent, but within a few months of moving to Salem Falls, he is once again accused of rape.
This book didn't have the shocking ending that
My Sister's Keeper
did, and it wasn't as gut-wrenchingly sad as
The Pact
, and since those are the only Picoult books I've read so far, I kept waiting for the other shoe to drop. It didn't
really
happen, because I had been suspecting the reveal on the last page for over half of the book.
But still, Picoult is a literary genius. She's fantastic. Probably one of the best writers out there, I'd say. All three of her books that I've read have been pageturners that I just couldn't put down.
Lindsey's Grade
: A